The AVHMA wishes to thank our donors for their generous support.
$0-199
Aiken, Christine
All Paws Veterinary Services
Albright, Susan
Allgier, Jennifer
Baker, Cynthia
Barnhorst, Christine
Bartlett, Samantha
Berger Groner, Rachel
Berris, Robert
Blaylock, Robert
Bouchard, Pamela D.
Broadfoot, Paula J
Camilleri, Maggie
Carrano, Christy
Chapman, John
Cyphers, Viki
Deneen Fasano DVM LLC
DiCostanzo, Karen
Dill, Stephen
Dr Josie's 5 Element Animal Wellness
Ezratti, Maxie
Falck, Carol L.
Fiorenza, Lisa
Fischer, Bernard
Fischer, Kenneth
Foster, Holly
Frick, Ava
Fricke, Matthew
Ganser, Rosemary
Gapas, Emma
Gellman, Karen
Giefer, Evelyn
Goerts, Katja
Grossman, Julia A.
Grow, Terri
Haghighat, Sasan
Hamilton, Debra
Hauck, Jenna
Hayes, John
Heinzelmann, Sandra
Hennessey, Pat
Herman, Kristy
Hill, Mary Pat
Hunter, Anja
Hyde, Carrie
Integrative Care
Jacoby, Brooke
Johnson, Aimee
Jones, Rachael J.
Kamille, Kandice
Kangas, Katherine
Kallenbach, Patricia
Keller, Nancy
Knipfer, Laura
Kortekaas, Patricia
Lankenau, Cynthia J.
Larroque, Nicole
Lipton, Janice
Long, Kay
Lund, Catherine
Mah, Pamela
May, Armaiti
McKee, Mitch
Middle, Clare
Mitchell, David
Molinelli, Jamie
Nelson (Rinear), Erika
Nesterenko, Natalia
Olson, Astrid M.
Pacheco Boerstler, Kristin
Palumbo, Laura
Pamela Bond Inc.
Patrissi Family
Piroha, Dottie
Priest, Sandra
Roberts, Chelsea
Rubin, Jyl
Sassin, Frances
Sawaya, Elayne
Sberna, Joletta
Schafer, Debra
Schultz, Deborah
Scott, Carolyn
Seelye, Suzan
Senestraro, Aja
Shum, Lucy
Smullen, Carissa
Southlake Animal Hospital PC
Stender, Bria
Swartz, Ann
Theisen, Linnea
Todd, Gregory
Troyer, Donna
Turenne, Monica
Ubatuba, Annie
Van Haren, Laurie- Anne
Visser, Karen D.
Weidenkopf, Michelle
Welch, Violet (Eva)
Whipple, Leah
Wilson, Kristi
Woodside, Lisa
Zaccheo, Nicole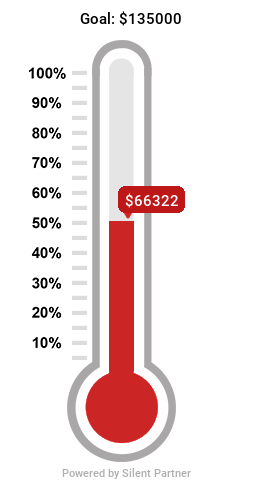 $200-499
All Pets Acupuncture & Holistic Health Clinic
Anger, Mari Lynn
Bad Dog Frida, LLC
Baden, Amy
Ballard, Trisha D.
Basko, Ihor
Battistella, Mary S.
Bernauer, Ashley
Bockstedt, Katie
Boone, Matthew
Boswell, Elizabeth
Bradley-Bays, Teresa
Brown, Elizabeth
Castora, Valarie
Chambreau, Christina
Chen, Lilin
Coleman, Charles
Corbett, Kathleen
Cutright, Elizabeth
Davis, Laurel M.
Decker, Debra
DeHaan, Roger
Draper, Chris
Drumm, Diana
Dunlop, Allison
Feely, Elaine
Ferens (Rusing), Ann
Fougere, Barbara
Fraser-Hand, Rebecca
Gibson, Merry
Goldberger, Cecilia
Gordon-Palm, Janet
Haghighat, Sasan
Hardoon, Elizabeth
Harmany Equine Ltd
Howell, Sue
Jarboe, Joli
Johnson, Jennifer
Judkins, Jeffrey
Katz, Elisa
Kirby, Dan
Kohn, Mike
Koressel, Sarah
Kupferberg, Marcia
Landau, Kevin S.
Lilly, Natasha
Lindsay, Martha
Loving Touch Center
Magner, Inna
Maniet, Monique
Martin, Nancy
McConnellsburg Veterinary Clinic
Mitchell, Angel
Mitchell, Catherine
Morgan, Judy L.
Newkirk, Mark
Niznik, Rosemarie
Pacifica Veterinary
Paradine, Lauana L.
Paws for Holistic Pet Care, LLC
Pozniak, Constance
Price, Charles
Quentin, Sarah
Radwan, Lisa R.
Reising, Lisa
Rettig, Karen
Richter, Gary
Roach, Brad
Rogers-Swaney, Susan
Roman, Margo
Rowan, Jason
Rylestone, Anne
SaLee, Theresa
Sharon R. Doolittle DVM Inc.
Shoemaker, Judith
Sivula, Neal J.
Stimac, Tricia
Stuer, Gary J.
Sturm, Julia
Sunflower Holistic Veterinary Care
Szyrmer, Magda
Towle, Julie
Weingardt, Keith
Westridge Pet Hospital
Wilson, Janie
Woodley, Katharine
Yamamoto, Polly
ZenCat
Zenitsky, Franchesca
$500-999
Clark, James
Forster-Blouin, Sharon
Glen Oak Dog and Cat Hospital
Kelso, Ricci
LaCombe, Margaret
Laflin, Monica
Lenarz-Salcedo, Jennifer
Levitsky, Jennifer
McCauley, Laurie
Oxford, Heather
Palmquist, Richard
Peace of Mind Farm, LLC
Rajagopal, Radica
Rorak, Janet
St. Denis, Gail
Suter, Odette
Thompson, Amy
Weis, Laura
Weyland-Sabouria, Carol
Wittke, Paul
Yamate, Madeline
$1000+
Academy of Veterinary Homeopathy Foundation
A Time to Heal Herbal Company
Caputo, Cheryl
Carter, Heather
DePaolo, Mark
Easton, LaShelle
Epstein, Shelley
Guest, Cornelia
Happy Tails Holistic Veterinary Care
Hollenstein, Jean
Hooley, Bettye
King, Cathy
Knueven, Douglas
Maro, Cynthia
Marsden, Steve
Moorehead, Cameron
The Original CrockPet Diet, Inc.
Salido, Carla
Smith, Colleen
Williams, Anne
In Kind Donations & Professional Services
American Veterinary Medical Association
Last updated: 05/11/2022